I was in the audience a while ago when my good friend (and former employee) Rachel Honoway presented at Affiliate Summit.
The title of her presentation was, "Got an idea?  Make it a reality!"
It's a really great presentation, and I ran into it again recently.  Yes, I watched the whole thing AGAIN.
I realized at that moment, I have to share it with you.
Rachel is as "sharp as a tack" (or a razor blade, or whatever the heck is sharper!) and an amazing presenter.  She's funny, she's witty and she really knows her stuff.  Rachel Honoway is the founder and president of Honoway Interactive and provides guest blogging services via her FizzNiche business.
You'll quickly realize the genuine nature of her intent to help, and her true expertise.  I highly recommend you invest an hour of your time to watch this video.
If you're a beginner to Affiliate Marketing, you simply must watch this video.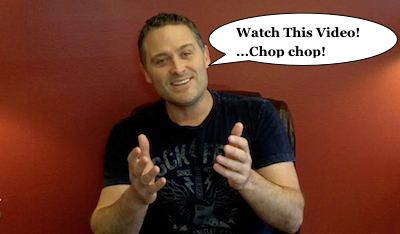 Click here to go see this video presentation and my introduction.
I may run across some other great presentations that are publicly available, and make them available in the future.  Consider it a free "video curation service", where I hand-pick great quality videos that I think will genuinely help affiliate marketers.
To keep things all in one spot, I have placed my video introduction and this video within our Members Only area.  NOTE:  It's available for FREE.